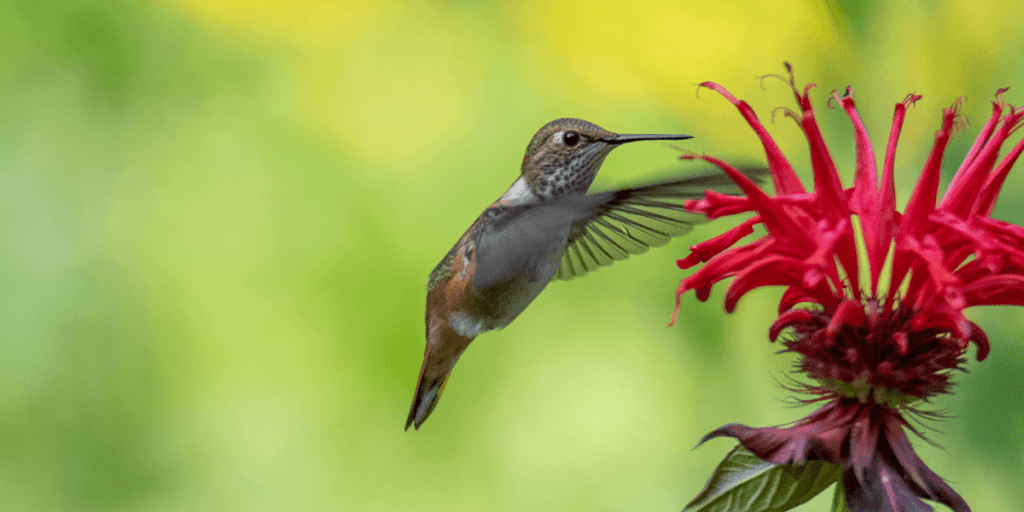 Many gardeners are incorporating bee balm into their gardens to reap the benefits of attracting pollinators! However, there is more to learn about these vibrant and pollinator-friendly perennials, so you can get a better picture of how to place them in your garden in early spring. During the final days of winter, they emerge with full scent and color as the first flowers of the season. Strategically planting these flowers will create a gorgeous spring garden your whole family can enjoy. In this article, we will dig into bee balms, highlighting the plant's range in color, height, and spread, and outline how to incorporate them into your flower beds.
Range of Bee Balm Plant Varieties 
There are a wide variety of bee balm perennial flowers, which all have varying heights, colors, and spreads. Bee balm, also known as Monarda, thrives in moist, well-draining conditions with full sun. Bee balm perennials attract hungry pollinators such as butterflies and hummingbirds to spread nectar to the rest of your plants in your flower beds. Here are some of our favorite types of bee balms! 
Bubblegum Blast has sturdy stems supporting lush, dark green foliage and neon pink blooms—a perfect option for brightening your outdoor spaces! This perennial thrives in full sun to partial shade. It is best suited to use as a flower border, with a spread of about 32 inches.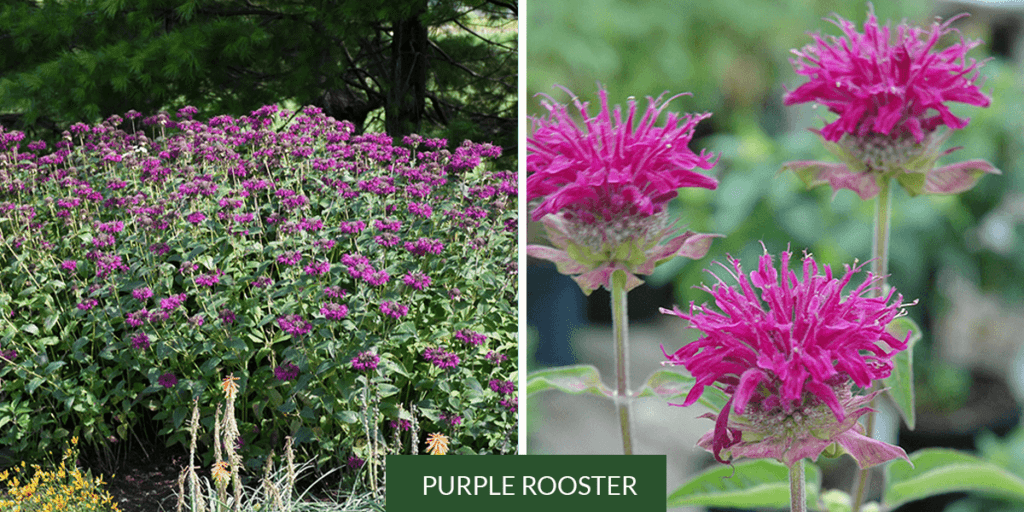 Purple Rooster comes in many shades of bright purple. This plant grows up to 32 inches tall at maturity, and spreads 26 inches; it is best to plant them about 24 inches apart in your flower beds. This particular variety is great for spreading, and is mildew-resistant! For the best results, plant in full sun or partial shade. 
Jacob Cline is an excellent variety for the freshest floral cuts, with vibrant red blooms and lush, green foliage. This variety reaches up to 3 feet tall; we recommend pruning in late fall before winter for the best growth. It will grow well in regular garden conditions in full sun or partial shade.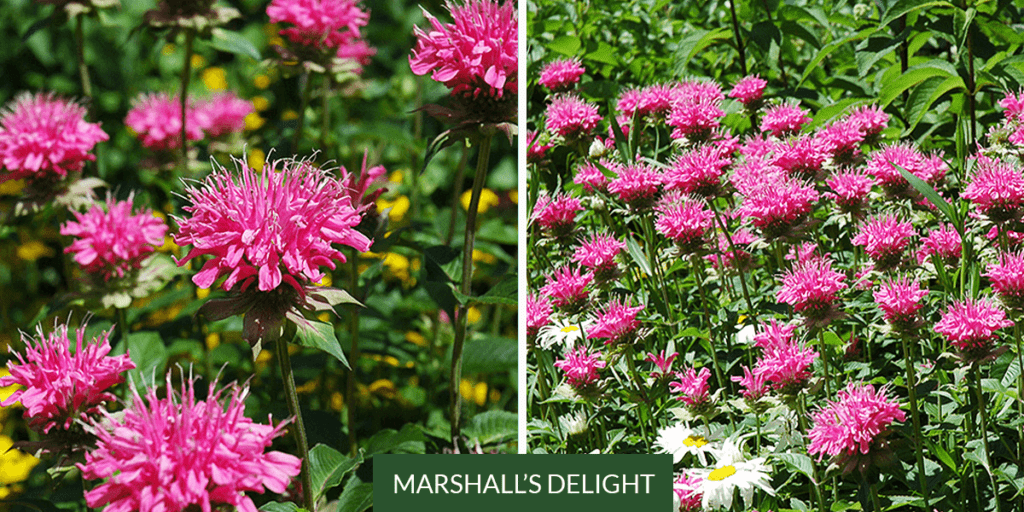 Marshall's Delight spread is 30-60 cm and can grow up to 30 inches tall. When grown in clumps, you can spread them out around 28 inches apart in flower beds so they can spread out effectively. This variety is excellent for spreading and filling out spaces as a naturalizing plant. Plus, the hot pink flowers are great for attracting all the hummingbirds! 
How to Incorporate Bee Balms Into Flower Beds 
In general, you'll want to make sure that each variety has its light and soil requirements met, and then choose a location based on how it will spread to fill out your garden bed. Varieties like the Purple Rooster and Bubblegum Blast are great for massing in borders, while Marshall's Delight and Jacob Cline are better for planting in groupings and using for fresh cuts. As long as you give your plants sufficient space to spread out, they'll grow happily and make a beautiful addition to your garden beds.

Make Sure You Have Air Circulation
Air circulation is super important for bee balm health to prevent diseases such as powdery mildew, which can occur if there is too much moisture around the plants' foliage. Make sure your plants have enough space between each other to breathe, and if you have a breezy spot in your garden, consider planting them there. You can also prevent powdery mildew by watering your plants in the early morning so that they have all day to absorb the extra moisture.
If you are inspired to add bee balms to your garden this summer, visit us at Platt Hill Nursery in Bloomingdale and Carpentersville! To tick off an item on your summer wish list, you can pick up bee balm plants for sale today at the best garden center near you. Contact us if you have any questions. We are always happy to help! 
Platt Hill Nursery is Chicago's premier garden center and nursery.