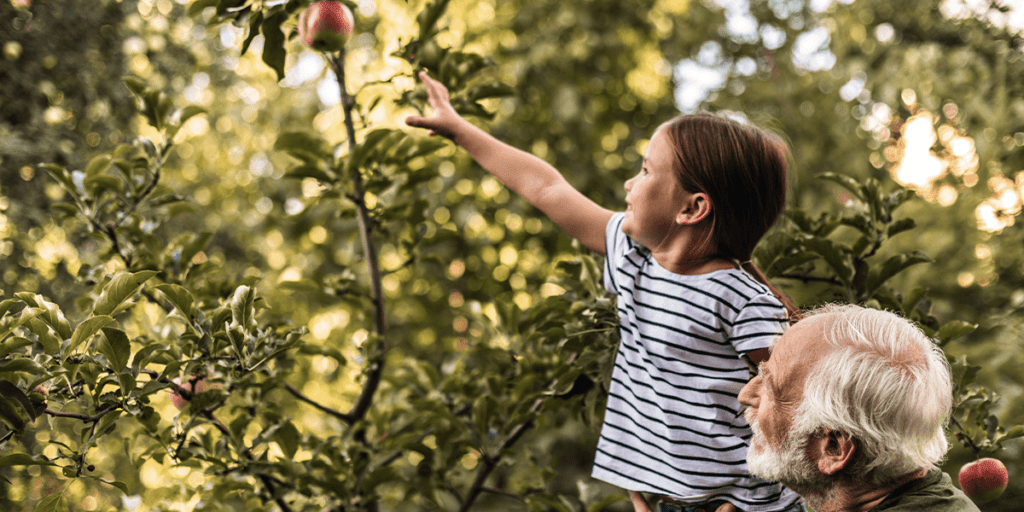 Scavenger hunts are a great way to engage with nature while you walk through it, rather than moving through it absent-mindedly. All it takes is a list of things to find, and your whole family can immerse themselves in the complexity and beauty of nature! To make your kid's nature scavenger hunt a little easier, you can print pictures of each plant so your kids can recognize them. Here's how to get started.

Trees for Your Scavenger Hunt in Chicago
Trees are an essential part of a healthy ecosystem, as they clean the air, provide shelter for wildlife, and contribute to healthy soil for smaller plants around them. Here are some favorites you can find in Chicago:  
Native Plants for Your Scavenger Hunt 
Identifying native plants is super important for eco-conscious gardening and earth-keeping. Learning to identify which plants are native to Chicago is a great activity for the whole family to help promote sustainable landscaping and gardening for a lifetime. 

Backyard Items for Your Scavenger Hunt 
If you want to keep your scavenger hunt limited to the backyard, here are some options you can add to your lists for a great hunt. 
Specific annual varieties that you have in containers

Garden vegetables

Garden tools, such as a trowel or watering can

Unique kinds of weeds

Spotting wildlife

Fallen branches with leaves attached

Wild mushrooms (look, don't touch!)

 
You can hide garden supplies in random places around the yard if you want to make things more difficult to find for your kids! 

Additional Scavenger Hunt Items
The longer the list, the more time you get to enjoy the outdoors. Here are some additional items you can add to your list to make an awesome scavenger hunt that will keep you busy all afternoon: 
Pinecones

A tree changing color (2 or 3 more colors) 

Specific kinds of birds

Three leaf clover (4 if you're lucky!)

Types of bugs

Pointy leaves 

Pink flowers 

Spot a chipmunk, squirrel, or rabbit!

An evergreen

A flower with specific numbers of petals

Moss

Fallen bark

Spider webs

Tips for an Awesome Nature Scavenger Hunt 
Making a list is one thing, but you can do a few extra things to make sure that you enjoy your scavenger hunt to the max! 
Pack Supplies
Ensure you have enough snacks, water, sunscreen, and bug-repellant for everyone. This way, you won't have to cut the fun short and can take as long as you want to finish your hunt!
Plan a Reward
Who doesn't love a little friendly competition? Having a prize at the end of your hunt for finding the most items on the list is a great way to add competition and excitement to your hunt. 
Respect Nature in the Process
Be sure to leave nature in the same condition that you found it. Be careful not to trample any wild areas, leave the berries for the wildlife, and make sure you bring snack wrappers back with you to dispose of in the garbage. 
If you go on an awesome nature scavenger hunt in your area and discover some cool native plants that you'd like to add to your garden, visit Platt Hill Nursery in Bloomingdale and Carpentersville. We have gorgeous native plants or trees that will support local wildlife and create a fascinating and educational space for your family right at home. Contact us if you have any questions; we are always happy to help! 
Platt Hill Nursery is Chicago's premier garden center and nursery.